Leverage Geospatial Elements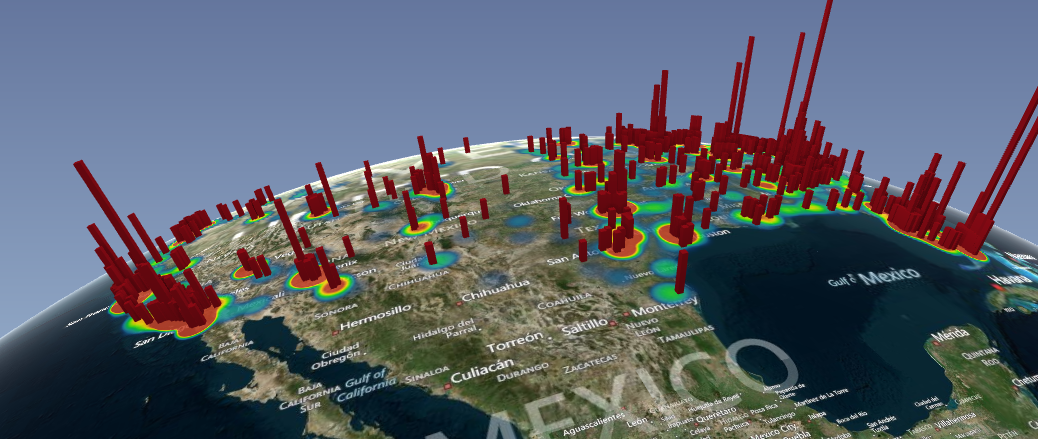 Project Brief.
It is estimated that 80% of data collected contains a spatial element to it.   What impact does geography have on your business?  Where are things heating up and cooling down?
Map it!
Visualize your Data Geographically
Identify "Hot Spots"
Zoom and Pan the Globe
Please view our tour below showing an example of Power Maps.  The tour visualizes credit card complaints via a heat map.  The map is then augmented with a column chart indicating how many of these complaints were due to ID theft.  You may not want to use your credit card in certain areas on vacation!!
http://artofanalytics.com/wp/wp-content/uploads/2014/05/ID-Theft.mp4
---